o Skontaktuj się z Croatia Divers aby dowiedzieć się więcej
PADI 5 Star Instructor Development resort: Croatia Divers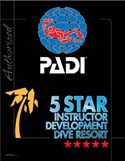 Address: Obala 1 Br 42 Vela Luka Korcula Croatia
Skype: croatiadivers
Telephone dive center (April until 31 October) +385 (0) 20 813508
Mobiel nummer Bobby: + 385 91 256 78 03
Mobiel nummer Billy (manager) only availale from April until November
Email address: info@croatiadivers.com
We are diving every day from April 1st until the 15th of October.
The weather is great, the sea is flat and the fishes are out! Email us your wishes for fun dives or PADI courses!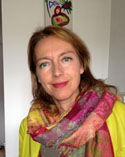 My name is Marjolein and I will personally answer your information and / or reservation requests.