PADI IDC program & Prices at PADI IDC college Croatia 2016

The Schedule below is based upon the revised eLearning program for the Instructor development course
21 April check in, adminstration & logistics
22, 23, 24, 25 April: PADI Assistant Instructor course (AI)
26, 27, 28 PADI Open water Instructor course (OWSI)
29 April a day to rest, to practise when needed and /or to study for the IE
30 April & 1 May EFR & CFC Instructor course
02 & 03 May PADI IE
When e-Learning combined with our program please use the link on top as this process will be conducted via our PADI IDC college and the appropriate PAD department will keep us informed about your personal progress.
When you would enrol the IDC without eLearning the IDC start 3 days prior to the21st of April
Accommodation offers for May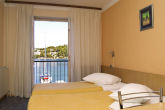 Hotel Dalmacija
Sea view & balcony with half board service: 42 euro per day / night. price is based on a single room plus 1 euro per day tourist tax . Based on a twin room / sharing with half board service: 25 euro per day plus 1 euro per day tourist tax
Private accommodation
Rent only: 20 euro per night based on sharing an apartment with other candidates
Individual Price List 2014
| | |
| --- | --- |
| PADI Assistant Instructor (AI) | € 549 |
| PADI Open Water Instructor (OWSI) | € 699 |
| Instructor development course (IDC) AI and OWSI | € 1198 |
| Instructor development course (IDC) AI and OWSI in combination with E-learning | € 999 |
| IDC Staff Instructor | € 599 |
| EFR Instructor (EFRI) * | € 299 |
| Care for Children update (CFC) * | € 79 |
| Master Scuba diver Instructor (MSDT) | € 799 |
| Business of Nitrox (Includes Nitrox Specialty Instructor and DSAT gas blender Instructor and member fees) | € 399 |
| PADI Oxygen provider specialty course | € 69 |
| Update status for PADI Open Water Instructors | € 250 |
| Business training for the PADI professional (and receive your MDST membership fee for free) | € 399 |
| IDC preparation course - 1 day | € 99 |
More Info about the Instructor development eLearning portion of the IDC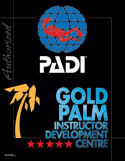 What does it cover?
The Instructor Development Course (IDC) is the cornerstone of PADI's professional-level training. The course focuses on preparing you to function as a PADI Assistant Instructor or Open Water Scuba Instructor by introducing you to the complete PADI System. The course focuses your ability to use all components of the system as a professional dive educator.
How does it work?
After enrolling, PADI's eLearning system presents you with interactive presentations that include videos, audio, graphics and reading. Short quizzes let you gauge your progress, and review and correct anything you might happen to miss. This lets you move through the program efficiently and at your own pace.
After completion of the OWSI course or full IDC, you must successfully complete a PADI Instructor Examination (IE) and also be a CPR & first aid instructor before certification as an PADI Open Water Scuba Instructor.
How long do you have to complete the eLearning course?
The E-learning course will be available for 1 year from the time of course registration
Register now for the PADI IDC E-learning program