PADI barn & Junior program
Bobby & Marjolein har mer än 22 års erfarenhet av dyk program for ungdomar och medan säkerhet är regel nummer ett, kan vi försäkra dig om att dina barn kommer att ha en rolig och äventyrlig tid!
PADI JUNIOR Open Water Diver
Detta är kursen for att bli en junior dykare fran 10 till 15 år! Under Open Water Diver kursen får du lära dig grunderna i dykning. Redan efter första dyknings sessionerna i poolen eller i begransade vatten kommer du att uppleva det roliga med dykning.
Under professionell handledning, lär du dig steg för steg alla grunderna i dykning, dyk tekniker, att bli en säker dykare, hur man har det bra under vatten, hur man ska hantera utrustningen, hur man kanner igen säker utrustning, hur du tar hand om din kompis!
(Du dyker aldrig ensam och du har alltid en kompis), hur man blir en säker dykare och hur vacker och spännande undervattensvärlden är!
€ 379 inklusive full hyrning MARES utrustning - varaktighet 3 till 4 dagar
PADI Bubblemaker
Lägsta ålder: 8 år. Programmet: ingående information och ett dyk på grunt vatten upp till 2 meter under ca 30 minuter. Vi gör dyket i sea horse bay mitt framför dykcentret. Ingår: hyrning av full utrustning. Bubblemaker Kursen innebär inte kompetens, utan helt enkelt bara dykning!
Utbildningens langd: 2 timmar inklusive ett 30 minuters dyk till max. 2 meter Photo CD: vi erbjuder även en foto CD med kvalitet bilder av forberedning av utrustningen, genomgång av dyket,sjalva dyket och ett på ytan tillsammans med PADI Instruktör: priset endast € 10
€ 59 inklusive full MARES utrustnings hayrning - langd 2 hours
Bubble maker packet: klistermarke, logbok & bubble maker diplom certificat: 9,95 euro
PADI JUNIOR Advanced Open Water Diver
Varje dyk i Advanced kurssen kallas for ett Adventure dyk och efter du har genomfört 5 Adventure dyk kommer du att bli en Advanced Open Water Diver. Två av dyken maste vara djup dyk och navigations dyk, - dessa kallas kärn dyk.
De övriga tre dyken ar valbara och du kan välja från ett utbud av äventyrs dyk såsom: Vrak, Multilevel, Drift, Fisk ID / vet, Search & Recovery, Båt, Buoyancy (ppb), U / W naturalist, Natt etc. Efter genomgången kurs kommer du att ha ett rekommenderat djup gräns på 21m och ett absolut pa högst 40 meter (samma max djup som instruktörer). Det ar inte så mycket teori inblandade som i Open Water Diver kurs och det finns inget slut prov. Du har redan de grundläggande kunskaper och det vi gör är utöka denna kunskap och tillämpa den på särskilda former av dykning i Open Water miljön. Du kommer att få särskilda arbetsuppgifter under vatten för vissa former av dykning.
Till exempel, kartläggning av ett vrak på Wreck Adventure Dive, buoyancy uppgifter under PPB och så vidare. Advanced Open Water Diver kursen gör dig till en mer sjlavsaker, erfaren och säkrare dykare som innebär att varje dyk du gör blir roligare (du är mer avslappnad så att du märker mer, bevarar din luft längre, etc).
* choice of elective dives is dependant upon dive center logistics
Standarder Förutsättningar För att delta i Adventures in Diving programmet dykare skall vara:
certifierade som ett Open Water Diver eller ha en examen från en annan utbildningsorganisation (detta definieras som bevis ett en inreseintyg nivå scuba med minst 4 öppna dyk vatten utbildning
Vara minst 12 år för att få delta i alla äventyr dyk inkluderar djup och vrak.
Vara minst 10 år för att delta i följande äventyr dyk: MEDVETNA / Fisk ID, Båt dykare, Flytkrafts, Undervatten naturalist, och Underwater Photographer.
Dykning efter examen:
Maximalt djup för 12 och 14 år åringar är 21 meter under dyk och kvalificerad dyk!
€ 279 including full MARES equipment duration 2 days
Open water and Adventures in diving combination course:
€ 599 including full MARES equipment rental for both courses - duration 5 days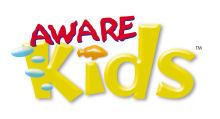 PADI AWARE dives
When a junior divers wishes to make an AWARE dive during his / her normal fun dive; we supply the junior with a PADI AWARE clean up bag and he / she can pick up items that do not belong and / or is a danger to aquatic marine life (plastic, glass, metal, etc)! We take a digital picture of each junior diver. At the end of the season we make a poster with all junior participants and we send this to PADI for publication!!!!
A.W.A.R.E – Our World, Our Water - Project AWARE Foundation is a nonprofit organization working with divers to conserve underwater environments through education, advocacy and action. Visit www.projectaware.org to support your local office and participate in environmental activities to make a lasting difference.
no supplement on top of the normal dive package
Diving prices
| | |
| --- | --- |
| Single dive | € 40,00 |
| 1 day diving (2 dives) | € 65,00 |
| Night dive | € 60,00 |
| 3 days diving (6 dives) | € 179,00 |
| | |
| Special offer: | |
| 5 days diving (10 dives) the days can be spread out in your holiday | € 285,00 |
| i | |
| | |
Equipment rental prices
| | |
| --- | --- |
| Jacket | € 12,00 |
| Regulator complete with Depth gauge + Submersible pressure gauge | € 12,00 |
| Dive Computer | € 15,00 |
| Dive suit full ( 5 mm. ) | € 12,00 |
| Mask & Snorkel | € 5,00 |
| Fins ( diving open heel) | € 5,00 |
| Fins( Snorkeling ) | € 4,00 |
| Boots | € 4,00 |
| Torch (Halogen 20 W) with full batteries | € 9,00 |
| | |
| Special offer: | |
| Full equipment: Suit (5 mm), BCD, Regulator, Fins, Boots, Mask & Snorkel | |
| 1 day | € 30,00 |
| 5 days - the 5th day is for free | €125,00 |
| | |

All prices & courses above are included of the following:
Full Mares equipment rental - new !!
PADI Instructor professional and experienced
All the needed pools sessions and open water dives
A fun and great course
All courses above are excluded of the following:
PADI e-Learning theory package included the certification fee
Logbook € 10, - Croatia Divers dive logbook with beautiful images & tips to log all your dives for now and in the future
General regulations for youth diving in Croatia
Restrictions in Croatia:
There are no age restrictions for scuba divers. We at Croatia Divers strictly follow the standards of youth & scuba diving outlined by PADI (Professional Association of Diving Instructors) Junior Open Water Diver (OWD) & Junior Scuba Divers (SD) from 10 years to 15 years:
To enroll, individuals must be at least 10-years-prior to the start date of the course
A 12 to 14 Year old Junior OWD and SD is qualified to dive, after his/ her course, only when accompanied by another certified diver who is of legal age (18 years)
A 10 or 11 Year old junior OWD or SD diver must dive, after his / her course qualification, with a PADI professional, qualified diving parent or guardian.
A 10 to 11 year old junior must not exceed in his certification dives and after his qualification a maximum depth 12 metes
A 12 to 14 year old junior must not exceed a depth of 18 meters * * For 12 to 14 year olds we also use our own discretion as to the maximum depths we take our junior divers to (depending on strength and conditions of the dive in question and the abilities of the individual junior diver). Junior Advanced Open Water Divers (AOWD) 10 years to 15 years
To participate in the Adventures in Diving program the diver must be certified as a Open Water Diver or have a qualification from another training organisation (this is defined as proof a an entry level scuba certificate with a minimum of 4 open water training dives • Be at least 10 years of age to participate in the following adventure dives : AWARE/Fish ID, Boat diver, Peak Performance Buoyancy, Underwater Naturalist, and Underwater Photographer.
Be at least 12 years of age to participate in all the Adventure dives includes Deep and Wreck
The maximum depth for 12 to 14 years olds is 21 meters during training dives and qualified dives!
Junior upgrades
To upgrade a Junior certification the following has to be done: a new PADI certification has to be filled in after the junior diver has reached the age of 15 years with no additional requirements. We can apply online for the upgrade!
If more then 1 year has passed since the junior diver earned his certification, when requesting an upgrade, it is recommended by PADI that the diver completes a Scuba Review program
Click on the images to enlarge the photos